Caixa Gold Credit Card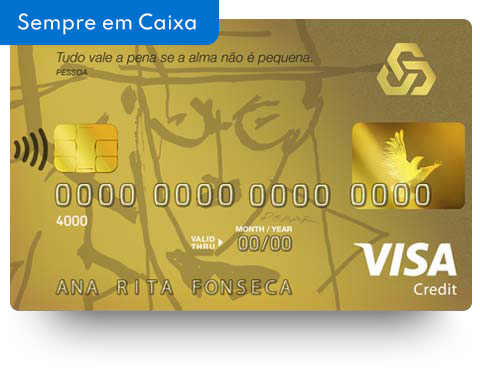 APR 16.1%
for an assumed credit limit of crédito de € 2.650, repayable over 12 months, at an annual nominal borrowing rate of 10,60%.
The credit card that everyone wants. But it is yours!
Caixa Gold is your prestige credit card, to use worldwide, to purchase goods and services on credit at Visa Network merchants, or make cash withdrawals.