Caixa Classic Credit Card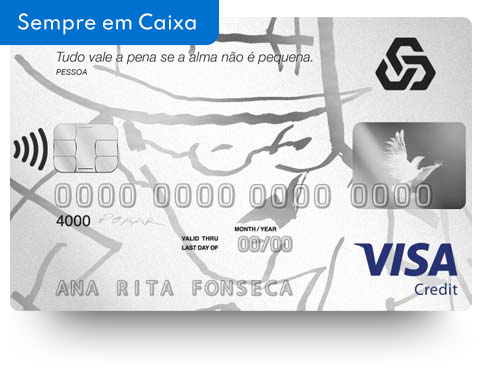 APR 14.3%
for an assumed credit limit of crédito de € 1.500, repayable over 12 months, at an annual nominal borrowing rate of 10,40%.
Caixa Classic, the credit card to keep at hand anywhere.
An handy payment card for daily use, accepted worldwide in any Visa network commercial establishment, offering you discounts in some services provided by Caixa's partners.