Sustainable Development Goals
CGD is committed to the United Nations' SDGs
CGD fosters the adoption of the Sustainable Development goals in its business, aware of the importance of its contribution to the 2030 Agenda for Sustainable Development.
CGD is a member of the Global Compact Network Portugal (GCNP), which aims to guide the Portuguese corporate sector in the achievement of the 17 Goals. As a driver for economic growth, employment and innovation, the financial sector takes on the key role of implementing the 17 SDG's, as banks provide most of the funds to corporates and investment projects from different economic sectors.
Priority SDGs
Considering the specificities of the financial sector and taking into account the material issues identified in the materiality analysis exercise, Caixa highlights seven priority SDGs, developed in line with CGD's Sustainability Strategy.
SDG for supporting initiatives
The development of initiatives in line with each of the priority SDGs is enhanced through the establishment of strategic partnerships.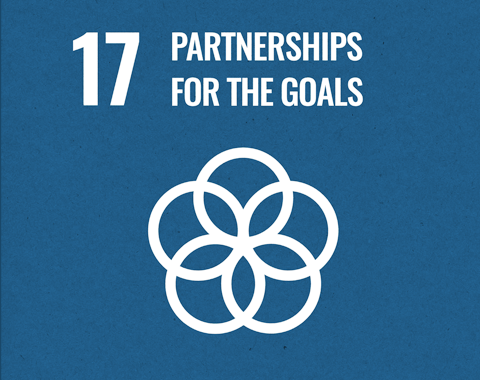 CGD promotes transparent and responsible partnerships to support the pursuit of its sustainability strategy by finding synergies between partners from different areas of society.
Get to know the Bank Card Recycling Program, developed in partnership with Extruplás, allowing for the recycling of bank cards and other plastics.
Get to know more about CGD's compliance with the 17 Sustainable Development Goals in the Sustainability Reports.